Interior Design Hack: Houseplants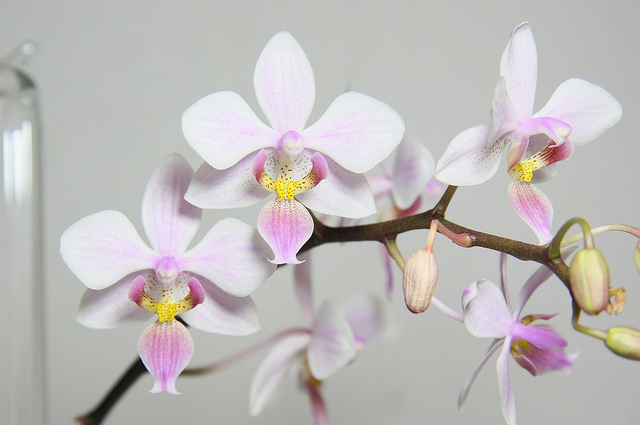 For many of us, keeping up with the constantly shifting trends in interior design is a momentous task. This blog post from earlier this spring is only one of countless resources around the internet dictating what home design trends are worth embracing, and which to steer clear of. Ultimately, the way you design your space is a matter of personal taste – so it makes sense that many of the "expert" lists are contradictory, and they shouldn't be taken too seriously. Still, when you need some guidance, there's one tactic that never goes out of style: live plants.
Houseplants can be tricky. They require variable, specialized care, and strategic placement. Live plants add a refreshing ambience to any home – but dead ones? Not so much. Luckily, for those of you lacking a green thumb, Realtor.com put together a list of 11 highly resilient houseplants resistant to accidental slaughter. The list includes some surprises, like the unexpectedly easy to care for orchid pictured above (Flickr/Maja Dumat). Plants can breathe new life into your home – just make sure to select the right ones!