About Encinitas Real Estate Agent Linda Moore
Each day, since moving to Encinitas in 1977, I have been grateful of the many benefits of living in Coastal North San Diego. Whether it's the ideal climate, an average temperature of 72 degrees year round, or the proximity to a multitude of beautiful beaches, the desert, Mexico, or the mountains, all within a few hours drive, this is truly a paradise everyone would love to call their home. One could literally surf in the morning and ski in the afternoon! Each coastal beach community has a charm of its own, lending to a healthy lifestyle and a tranquil environment alluring to everyone.
While attending college in Vancouver, British Columbia I became enamored with taking a summer trip to Alaska, where I ended up living for 3 1/2 years and getting married in 1976, changing my name from Linda Bauer to Linda Moore. While living in Alaska I met many people from California who spoke very highly of a small beach town called Encinitas. At the time only about 5,000 people resided there and it was a complete 180-degree turn from Alaska.
Having majored in communications in college and later obtained a nursing degree I managed physician groups, specifically groups for psychiatrists and psychologists until, in 1990, I found my calling: Helping buyers find the home of their dreams, and working together with sellers toward attainment of top dollar for their homes, utilizing the most up to date cutting edge technology and marketing platforms. For the last 20 years I have worked with Coldwell Banker in Encinitas because they are the most well respected, trusted, and recognized residential real estate company in the world. Since 1906 they have provided training as well as continued technology and marketing updates that are unparalleled in the industry, allowing Encinitas real estate agents like myself to best serve their clients.
Having a home in Encinitas has allowed me to watch this small town blossom into a thriving city of over 60,000 residents. As a long time resident and Encinitas real estate professional I know almost every inch of the city that I love and take great joy in visiting the small cafes, wonderful restaurants, and beautiful beaches as well as sharing my favorite places with my clients
As an unrecovered workaholic, loving what I do, I make myself personally available to all my clients attending to their wants, needs, and timeliness. I listen carefully to each situation working hard toward achieving smooth, pleasant and productive experiences. I have a passion for you and your goals and am here to work together toward a successful end result. Please visit my Testimonial link. Trust is earned, and I am looking forward to being a part of your home buying or selling achievement.
---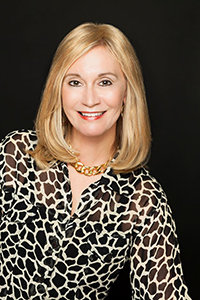 Linda Moore
Coldwell Banker
740 Garden View Ct #100
Encinitas, CA 92024
(760) 310-0234 Cell
(760) 753-5925 Fax
Website: www.LindaSellsMoore.com