BUYERS
Whether you are buying a home in Encinitas for very first time, or are an experienced purchaser, I take the time to educate each client about the steps and stages of a home purchase. There is a process to this, and following certain steps in their proper order can help make the home buying experience both smooth and enjoyable!
Listening is the first step. I am caring, attentive and compassionate about each client I work with, focusing on their needs, timelines and situation. I educate clients about the purchase agreement, contingency timelines, and inspections. I find that things run most efficiently when there is frequent, open communication along the way. I am always available for my clients to answer questions any time of day. Obtaining information on financing is crucial. It is important to not only find out what one can qualify for, but also what one's comfort level might be related to payments.
The internet has exponentially helped make the home search more efficient. After identifying each client's wants, needs, priorities, price range, and location, I set them up on an automatic home search directly from the MLS system. Each day, clients can receive up to the minute updates of new homes that come on the market that meet each of their detailed needs. The listings include links to map property locations, along with bird's eye aerial views of each home, thereby helping buyers eliminate homes that don't work, or rule in homes that might best meet their needs. Receiving the most recent listings also affords us the opportunity to see the home right away, before other offers might come in. Because I work in a large, successful office, with many other experienced agents, I also often times hear ahead of time about upcoming listings, and can sometimes arrange a pre-showing for a client!
Once we've written an offer, it is important to strategize the best way to present the offer to the seller. Each situation is different, and lends to different approaches. That's where my experience and excellent negotiation skills come into play! Please take a moment to read my testimonials from other buyers I've worked with to find out MOORE about how I work.
I sincerely look forward to assisting each and every client in finding the home of their dreams, and to helping make their home buying experience a pleasurable success. That includes YOU! Give me a call today. I'd love to meet you soon!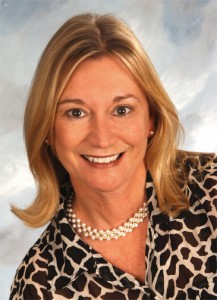 Linda Moore, Realtor
Coldwell Banker
740 Garden View Ct #100
Encinitas, CA 92024
(760) 310-0234 Cell
(760) 753-5925 Fax
Contact Linda