No Room, No Space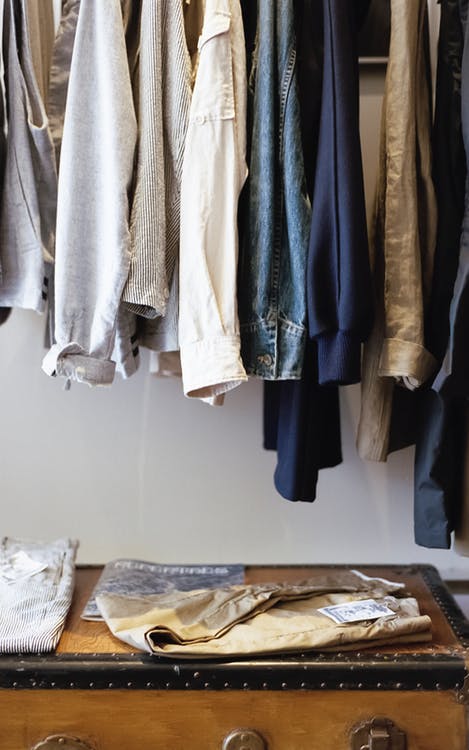 Have you ever fallen in love with a home only to realize your worst fear: the bedroom is too small? We've all had that one dreaded problem that one point or another over the course of our lives—it's inevitable, if you're in an area with a higher volume of people. You promptly question your decision and continue to ask yourself why you went with your gut instead of being logical.
However, having a small bedroom doesn't mean you have to carefully play a game of Tetris with your belongings or bring it back to your childhood days and push everything into a pile under the bed. No. Here are a few suggestions for getting a little bit more storage space in your small bedroom, and how it could give you the extra space your body and mind needs.
Ain't no Mountain High Enough
When we were children, throwing stuff under our bed was a no-brainer. We were small and we had easy access to that area of our room. Now, and even for our fun-size people out there, we are more than capable of reaching up high. If you're lacking closet space, find a clothing rod (maybe shower curtain rod?) and hang it above a dresser or shelf, as an alternative second closet. You'll be able to choose what articles hang, which could also help the room pop. Be cautious not to hurt yourself with this suggestion, but wall-mounted shelves above your bed can also give you the space you need while being completely out of the way; you're not Shaq, so it won't get in your way.
Ain't no Valley Low Enough
Do you still want to create a tightly compacted storage area on the ground so that you have more fresh air flowing through your living quarters? If you detest the thought of your personal items getting lost in the abyss under your bed and have access to some lifted furniture, try that out. A few bins or baskets under your dresser, nightstand, desk, and entertainment center could help you with excess clothes, accessories, and keepsakes, while taking care of the clutter and dust.
Ain't No River Wide Enough
Though knowledge is power, bookcases and bookshelves aren't exclusive to books, as the namesake suggests. Putting a small bookshelf at the foot of your bed gives you a few inches of extra foot space during sleep while your treasures are tucked away underneath. If you're a daredevil, a taller and wider (matching you bed's width) bookshelf behind the head of the bed could pile high your belongings and give you some seasonal space below the bed, for things you seldom need. If you want your little room to be even cozier, a tall and narrow bookshelf next to the bed, in place of a nightstand, could give you the space you need whilst being quite space efficient.
Need for tricks and tips to help out with the small bedroom blues? Check out Nancy Mitchell's article on apartmentthearapy.com below:
http://www.apartmenttherapy.com/7-smart-storage-solutions-for-small-bedrooms-245411