Apple Orchards to Visit During September in Southern California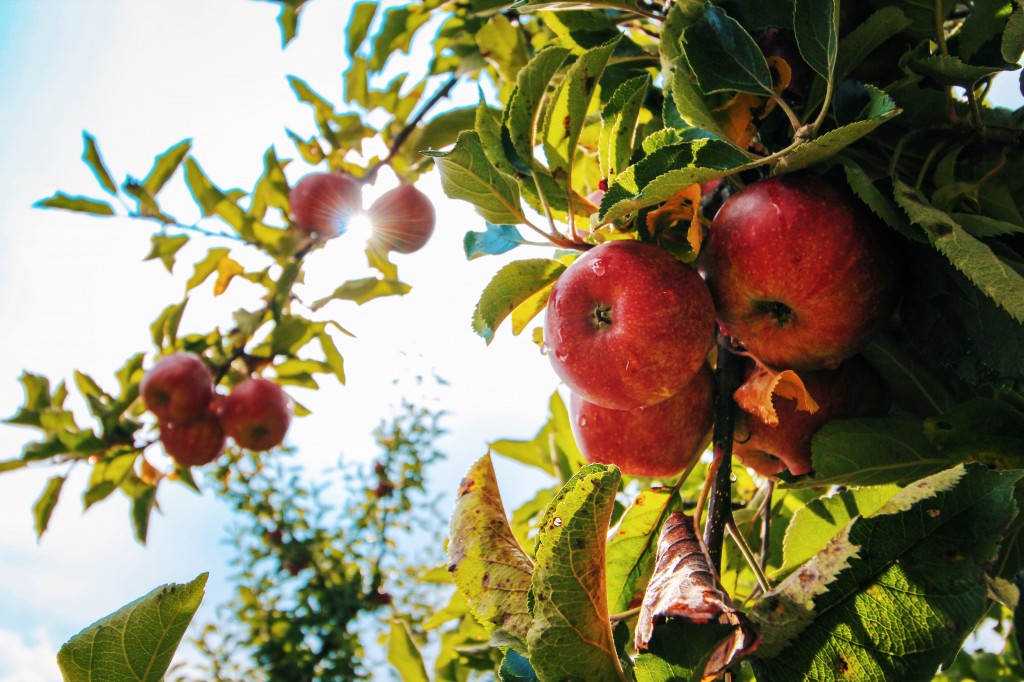 Autumn is the harvest season for apples, specifically both August and September. So make time this month to visit an apple orchard in Southern California and go apply picking!
Apple orchards not only allow you to pick your own apples right from the tree, but they offer seasonal delights like sugared cider donuts and homemade apple cider. There are also fun family activities to enjoy with the kids!
Take a look at what these apple orchards have to offer in California:
Volcan Valley Apple Farm
1284 Julian Orchards Dr, Julian, CA 92036
Reopens September 13 from 9:00am – 4:30pm
This apple farm is the largest orchard in Julien. There are over 7,000 apple trees and seven different types of apples to choose from. Volcan Valley Apply Farm will have all rows and apple varieties available on September 13th.
 Julian Farm and Orchard
4381 CA-78, Santa Ysabel, CA 92070
Weekends from 10:00am – 5:00pm beginning September 21st
As of now until September 21st, you can still experience the summer harvest and pick raspberries and blackberries. The fall harvest activities after September 21st through Halloween. Julian Farm activities include cider pressing, farm animals, axe throwing, archery, and more. This orchard is 25 acres and has 1,500 apple trees.
Snow-Line Orchard and Winery
39400 Oak Glen Road, Yucaipa, CA 92399
Open daily from 9:00am – 5:00pm
Experience more than just apple picking at this incredible orchard and winery! Snow-Line Orchard has delicious apples, fresh cider, u-pick raspberries, apple cider mini donuts, local honey, farm made wine and hard cider, and much more! Visit the tasting room to try delicious wines and hard ciders!
Parish Pioneer Ranch
38561 Oak Glen Rd, Oak Glen, CA 92399
Open 7 days a week from 9:00am – 5:00pm
This ranch is huge and is a joy to explore. Pick apples from the area, such as a Vasquez, which was developed by Juan Vasquez–a long-time Parrish Ranch foreman. Or you may decide to try antique apples that are no longer commercially available, like a Gravenstein or Pink Pearl.  Don't forget to say hello to the farm animals, like the mini horse named Cinderella!
Riley's Los Rios Rancho
39611 Oak Glen Rd, Oak Glen, CA 92399
Monday, Thursday, and Friday from 11:00am – 5:00pm
Saturday and Sunday from 9:00am – 5:00pm
This operating Southern California apple farm has been the largest since 1906! Enjoy historic entertainment and the fruits of traditional farming this September. Activities include country dances, nature trails, horseback rides, and more. For more details on the fall activities, check out their detailed itinerary.