How to Decorate a Small Apartment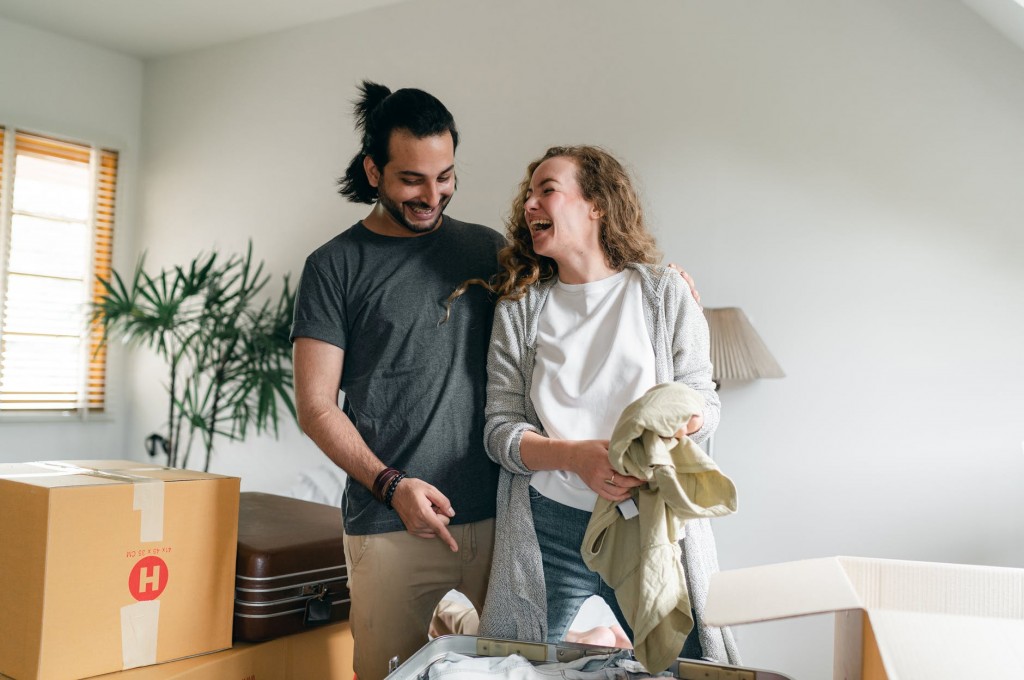 If you currently reside in a small apartment, or you're planning on moving into a tiny studio, you may wonder how you're going to store all of your items. Luckily, there are plenty of ways for you to make the most of your minuscule floor plan!
With small apartments, you need to take advantage of every nook and cranny. An easy way to do that is to carefully choose your furniture and decorating items. Hopefully you have already managed to minimize the clutter you have.
Take a look at what you can do to make your small apartment not only functional, but aesthetic.
1. Hang Some Mirrors
Mirrors are a great way to decorate your plain walls. But in small apartments, mirrors can be used to create the illusion of a bigger space and reflect more natural light. Easily create the look of an open, airy space!
2. Paint it White
White paint can make any room expand. If you have the ability to, paint your walls a brilliant shade of white to brighten your tiny apartment or studio. Or if you cannot paint, try some peel-and-stick wallpaper in a white pattern.
3. Invest in Storage Spaces
There are plenty of ways to store all your items in a small apartment. By using bed risers, you could use the entire bottom of your bed as storage! You could also get a coffee table or ottoman with a hidden storage compartment. Storage ideas are limitless!
4. Use Vertical Storage
Switch out those wide drawers for vertical ones! Maximize your storage space by building up not across. Set up your shelving as a tower, with shelf's that start from the floor and reach the ceiling.
5. Hang Your Plants
In small living spaces, you need as much storage space as you can get. Instead of leaving your plants sitting on tables or windowsills, hang them! If you have a curtain rod, place your plants in macramé hangers and hang them from your curtain rod using S hooks!
6. Create Walls
Studio apartments are great because they can be more affordable than one-bedroom apartments, but there's no room! With studios, your bedroom is your living room and vice versa. But you could easily section off parts of your apartment using bookshelves or curtains!
7. Consider a Murphy Bed or Daybed
Murphy beds are exceptional for small apartments! Pull the bed down when you want to sleep and store it when you want to entertain or chill. Daybeds are space conscious and come in all types of sizes, not just Twin.
8. Keep Colors Monochromatic
By sticking to the same color, you can create the illusion of a roomy cohesive space. Mix up the hues if you like but try and stay within that one color. For example, you could decorate your apartment with white furniture and white accents.
9. Use Longer Curtains
By getting floor to ceiling curtains, you create the impression of taller windows and add depth to your living space. Shorter window curtains only bring attention to small spaces, which we want to avoid.
10. Hang Your Lights
Increase the amount of light in your small apartment, not with voluminous lamps, but with hanging lights! By using string lights, you create a cozy atmosphere and use unused space! Best of all, string lights come in all types of styles and bulbs.