6 Outdoor Heating Options for Your Backyard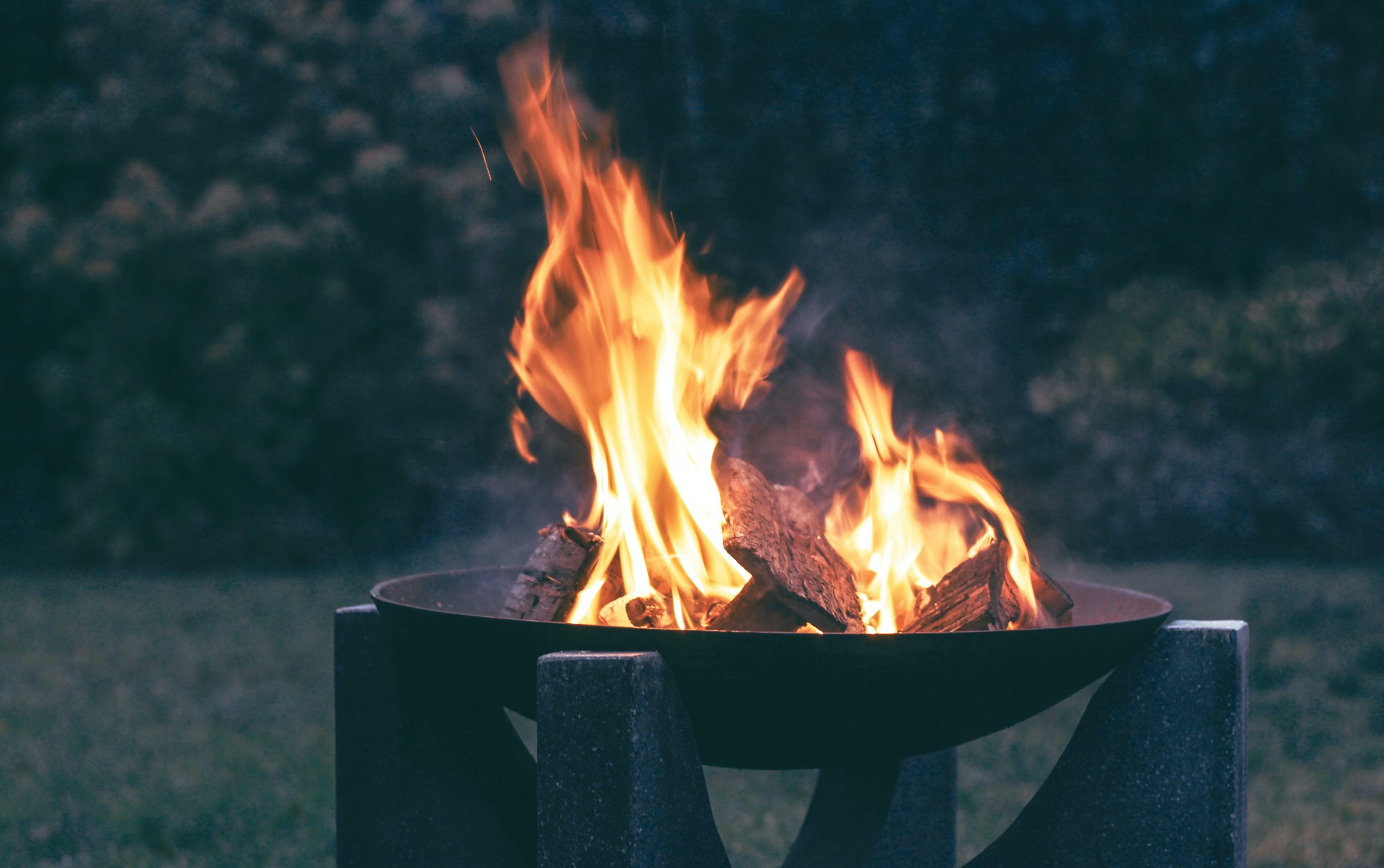 The weather is getting cooler, but that doesn't mean you can no longer enjoy sitting outdoors! There are plenty of outdoor heating options for you to choose from and enjoy year-round.
You could toast marshmallows for smores, make lasting memories with friends and family, or curl up with a good book by the cozy, warm fire. And if your dark backyard could use some extra light, an outdoor heating option could provide the atmospheric lighting you want!
Check out these amazing 6 outdoor heating options for your backyard!
This elegant fire pit has star and moon cutouts around the base! This heating option is weather-resistant and comes with a spark screen. Sit outdoors and enjoy a crisp autumn night with this steel fire pit warming you up.
Lava rocks add a chic touch to this concrete fire pit that is powered by propane. This outdoor heating option is stunning and easily adjustable to your preferred warm setting. Approximately 56 inches wide, this long table is perfect for spacious backyard areas.
This square tabletop fire pit is a statement piece! Your outdoor décor will surely be enhanced by this lovely steel heating option that comes with a spark screen and log poker. The square tabletop allows you to put your feet up or put your drink down.
Stainless Steel Gas Patio Heater
This gorgeous stainless steel gas patio heater is a perfect addition to your outdoor décor. It heats up about 200 square feet, creating a warm backyard sitting area. There is a control valve that allows you to lower or increase the heat for optimal warmth.
Concrete Propane Fire Pit Table
Looking for a stylish table that is also an outdoor heating option? This industrial-style concrete fire pit uses propane gas and doubles as a table. Turn your backyard into a comfortable, warm zone you can enjoy on cold nights.
This decorative fire pit is made to look like a fireball! Tree branches adorn the spark screen, creating a beautiful picturesque scene when the fire is lit. If you want an ornamental fire pit, this option is sure to be a talking point.