Rare, Resplendent 3 Bed 2 Bath Home Available in Oak Knolls, Open House Sat/Sun Feb. 21/22 1-4 p.m.
Homes like this one rarely make it to the general listings before getting scooped up by eagle-eyed investors and bargain-hunters. Located at 920 Avenida De San Clemente in bewitching Oak Knolls, this jewel will be open to the public on Saturday and Sunday, Feb. 21 and 22, from 1 to 4 p.m. This showpiece will literally take your breath away. See you there!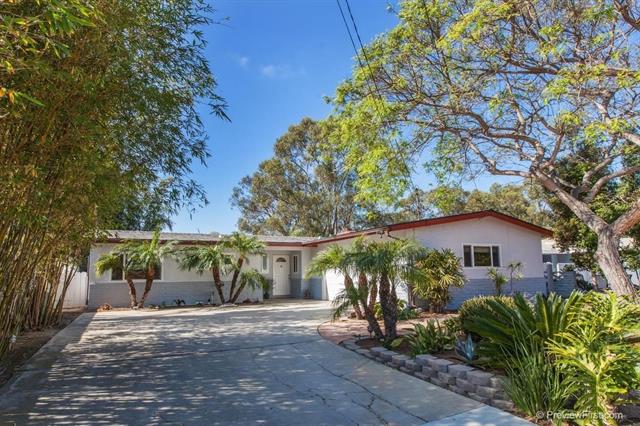 The sumptuous backyard of this charming 3 bed, single story residence faces directly west. The panoramic views and stunning sunsets are a priceless part of the package. From the great room's vaulted ceiling, right down to the durable, double-paned windows, this conveniently-located gem features a detached outbuilding that can double as an art studio, a cozy private office or guest room.
Other extras include an outdoor kitchen area, tastefully remodeled baths and brand new carpets. And, if you like the beach, you're in luck because sand and sea, as well as schools and shops, are nearby.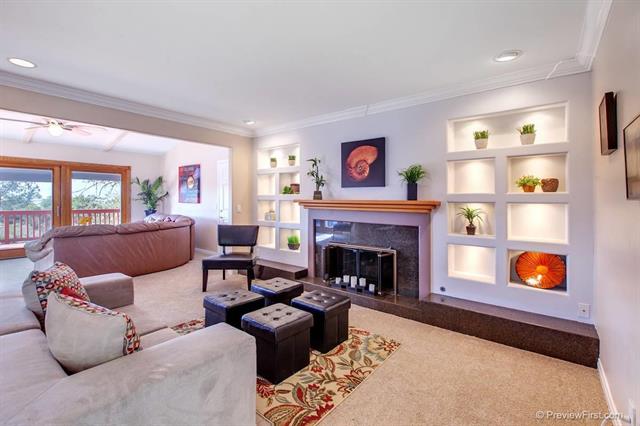 There's nothing like a fireplace for those chilly winter evenings.  This one's singular design speaks for itself!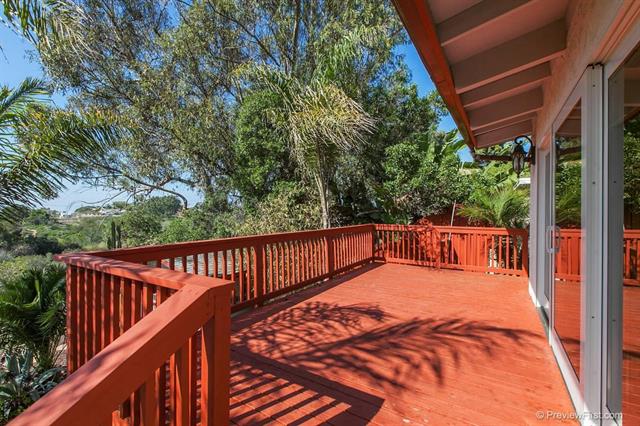 A rose by any other name might still be a rose, but a deck is sometimes much more than just a deck! This one is a work of art that offers a one-of-a-kind view, and a perfect place to relax in the sun after a long day.
Do you like to paint, draw, sculpt, read or meditate? The cutest outbuilding you've ever seen is the place to get away from it all, in your own backyard! The outbuilding is just one of the numerous amenities that make this Oak Knolls canyon rim rarity a unique enticement.
We'd love to meet you at the open house, where you can get an in-person feel for just how special this property is. In the meantime, satisfy your curiosity by taking an online tour:
Click here for a virtual walk-through of this tantalizing home, and view the video below.