The Renters Dilemma: Can You Afford to Buy?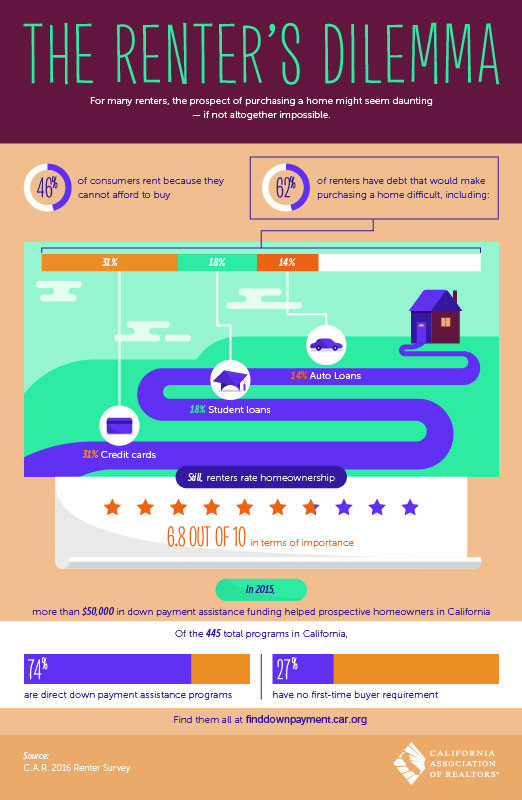 As the country resurfaces from recession, the notion of buying a home strikes many renters – even those who have previously owned homes – as intimidating. For renters who have never owned a house, the financial commitment required often feels downright unrealistic. Millennials are only just beginning to enter the market, at a much later point in their lives than their parents' generation. There seems to be a pervasive assumption that home ownership simply isn't affordable, especially among would-be first-time buyers who are still paying off student loan debt (and potentially will be for years to come).
The effects of this trend are not inconsequential. According to NPR, the number of renters in America rose by 2 million between 2014 and 2015. The cost of renting is insanely high, especially in urban areas. Could the right time for renters to buy be upon us?
Data from the California Association of Realtors indicates that renters still rate home ownership as highly important (See above infographic). The belief that they cannot afford a down payment is a main deterrent cited by would-be buyers. However, there are around 330 direct down payment assistance programs active in California. It is understandable for those unfamiliar with the home buying process to be daunted by it. But for those who aim to take the leap into ownership, assistance is available. Start with this down payment resource on the California Association of Realtors website.
Renters, when you're ready to buy, you know where to find me!