Competing with Multiple Offers on Your Dream Home
Coldwell banker Encinitas, Encinitas Home, encinitas homes for sale, encinitas real estate, encinitas realtor, home buying advice, home buying tips, home for sale in encinitas, house in encinitas, Linda Moore, real estate agent in encinitas, real estate in Encinitas
January 6, 2016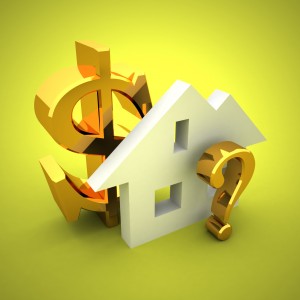 Have a Great Realtor on Your Side
Before you make an offer on a home, it's important to consider both sides of the transaction. What do you want? What does the seller want? What does their listing agent want? The first question is a pretty simple one to answer: you probably want to get the lowest price possible, along with terms that will benefit you. Keep in mind that the seller will want to get the highest price they can on their property, and terms that will benefit them. That's why you should strongly consider working with a great real estate agent during your search—they're experienced in acting as the "middleman" and considering the bigger picture in order to help you come up with an offer that is beneficial for everyone involved.
Get Preapproved!
This is one point that really can't be stressed enough. At the very minimum, get pre-qualified with a mortgage lender- that means the lender will check your credit as well as your general financial qualifications and issue you a letter containing an estimate of what you might be able to borrow. Although this pre-qualification letter is usually free to obtain, it's not a guarantee that you'll actually be able to secure a mortgage loan.
Getting pre-approved takes a little more preparation, but it will give you an instant advantage over other buyers who have not received pre-approval. Not only will the lender need to pull a more detailed credit report, they may also need bank statements, paycheck stubs, W-2 forms, and verification of employment. Pre-approval is widely considered to be proof of the buyer's ability to secure a mortgage, and sellers will more often than not choose an offer that comes from a pre-approved buyer.
Make a Large Down Payment
This actually applies to your deposit (earnest money) as well. Generally, the larger the deposit you're willing to offer, the more serious your offer will be considered. In terms of how much of a down payment you are willing to pay up front, it works the same way. The rule of thumb is that you should try to come up with 20% of the listing price. Not only will this reduce the size of your monthly mortgage payment, it may also help you qualify for a lower interest rate.