For Generation X, Homeownership is an Intimate Investment
It makes sense that the recent economic recession took the most significant toll on the population known as "Generation X". The generation – defined as those following the baby boomers, born between the late 1960's and mid- 1970's – was at the peak of their economic trajectory when recession struck, and thus had the most to lose. Still, according to data interpreted by the California Association of Realtors, Generation X'ers didn't lose their special connections with their homes. The following graphic (source) illustrates the non-financial rewards of homeownership reported by members of the generation.
*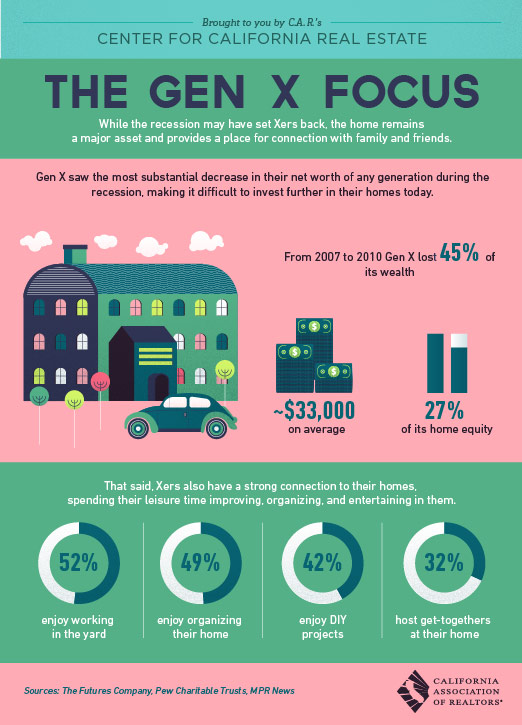 *
While Gen-X homes lost ~27% equity value, it is evident that the personal investment of homeowners wasn't diminished. Buying a home is far from a purely financial decision. For many people, homeownership is an identity staple and a continuing source of personal satisfaction.
Today, many millennials are hesitant to take the leap into homeownership. However, millennials are buying houses at much higher rates than ever before. Those who are on the fence should look to their predecessors to understand the "hidden" perks of making such an impactful purchase!
Check out this blog for more insightful information on recent buyer trends and demographics.