How to Take Care of Your Outdoor Patio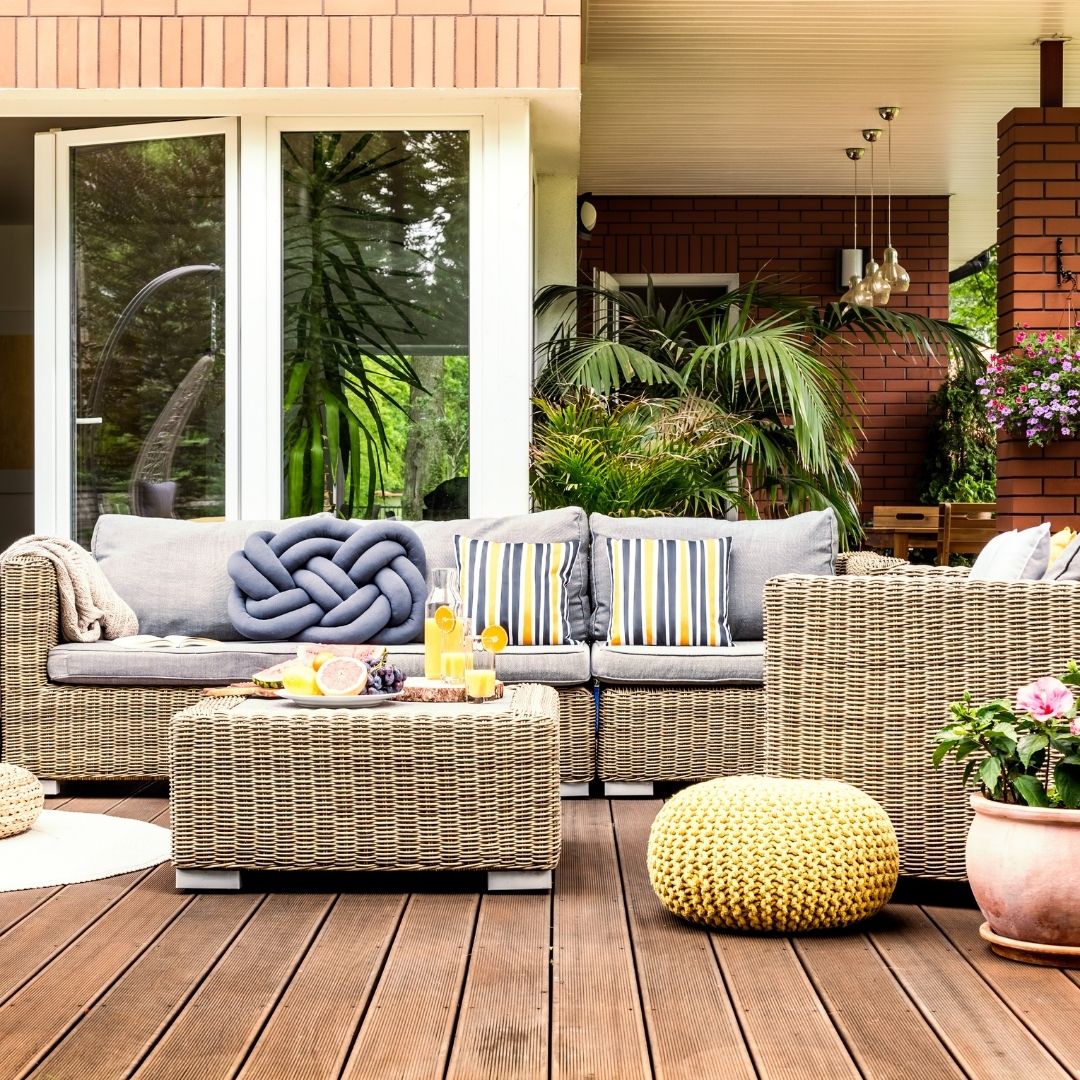 Keeping your patio fresh and clean can often be challenging! Here are a few ways to maintain your outdoor space and furniture:
Consistently Maintain:
The biggest piece to the puzzle is consistency! While you do not need to deep clean every day, make it a point to wipe off any debris daily.
Learn Your Furniture Type:
There are four main kinds of outdoor furniture: metal, wood, upholstered, and wicker. Each type requires a different kind of maintenance! Wood furniture needs an oil based soap as a wood cleaner on occasion. Metal needs just a simple all purpose cleaner, and wicker will need a dusting or gentle cleaner that is free of chlorine. Upholstered furniture can be taken care of by hand washing the cushions and leaving them to dry before reapplying them.
Deep Clean
Once a month, make it a point to sweep the entire space and power wash it. Deep clean your furniture by using more abrasive cleaning methods if needed!