How to Quickly Make a Wooden Bench for $15!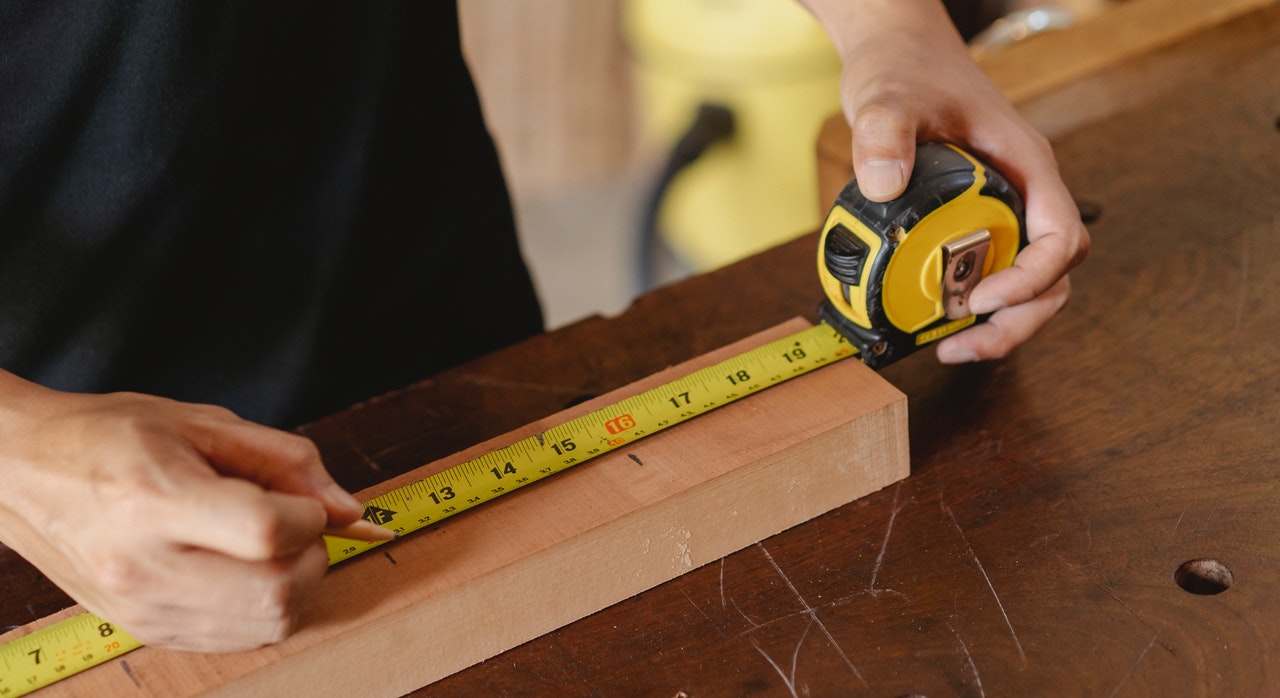 If you want some seating for your entryway hallway or your breakfast table, a wooden bench is a great option! Though benches are a simple furniture piece, they can cost quite a bit. Instead of spending upwards of $50 for simple seating, make your own wooden bench for $15!
This DIY wooden bench measures 48 inches in length, 17 inches in height, and 14 ½ inches in depth. This fast home décor project is from The Rehab Life, a YouTube channel that specializes in crafting furniture.
Check out the tools you will need and the easy to follow steps for a wooden bench below!
Materials Needed to Make a $15 Wooden Bench
These are the materials needed to make a bench for $15:
One 2 inch x 4 inch x 8 feet lumber piece
One 2 inch x 8 inch x 8 feet lumber piece
2 ½ inch construction screws
Sanding block
These are the tools you should already have:
Steps to Build a Wooden Bench with $15
Making a bench is an easy beginner project that does not require a lot of time. Check out these simple steps to easily make your own wooden bench for $15!
Cut your 2"x 8" x 8 feet lumber in half to create two equal pieces.
Cut your 2" x 4" x 8 feet into eight pieces. Four pieces should measure 15 ½ inches long and another four pieces should measure 8 inches long.
Ensure you have 10 pieces of the correct length.
Using two 8 inch lumber pieces and two 15 ½ inch pieces, form a rectangle. The longer pieces should be parallel and the short pieces should form the top and bottom.
Secure the pieces together using the 2 ½ inch construction screws. By predrilling your holes, drilling becomes easier. Use two screws for each joint.
 Repeat steps 4 and 5 with the remaining short pieces of lumber. These rectangles will form the legs of the bench.
Lay out your two 2" x 8" pieces side by side so that they are flush.
Place a leg on each end of the bench, leaving approximately 1 ¾ inches of overhang on each side. The short side of the bench leg should be directly on the bench.
Use four screws to secure a leg onto the bottom of the bench. Then use another 4 screws to secure the center of the leg to the two lumber pieces that will form the bench.
Repeat step 9 for the second bench leg.
Flip the wooden bench over and sand it down.
You're done with your wooden bench!
That's it! In just 12 simple steps, you will have made a wooden bench for $15! Now all that's left to do is personalize your bench. You can use stain or paint to make the bench a color of your choice. You could also decorate your wooden bench with stencils. The choice is yours!